It's that time of year where many of us are reflecting on what's working well in our lives and making resolutions for change.  As the new year begins, it's a great opportunity to look at the relationship you have with your benefits advisor to ensure you and your employees are getting the services and support needed.
Here are a few things you should consider:
Knowledge of your business:  Your advisor should be an extension of your team and understand your short and long-term business goals.  Make sure your broker is asking questions about your organization, learning about your challenges and getting to know your company culture.  An advisor that knows your business can better support your efforts in recruiting and retaining great employees within budget.
Expertise in all things benefits:  The world of employee benefits is complex and forever changing.  Your advisor should provide regular updates on what is happening with proposed and newly passed legislation that impacts (or may impact) your company.  You should receive tools to support your businesses' compliance adherence including simple checklists of your obligations and resources for educating employees about your plans.
Creative thinking:  With such a tight labor market, it's imperative that you think outside of the box when putting together your benefits program.  Offering a competitive package makes your business stand out and your advisor should be presenting you with different options, from various carriers, prior to each renewal.  You should also receive information about employee benefit trends including new plan offerings and what similar employers in the area are offering their employees.
Value added services:  Your advisor should be offering innovative solutions to help you better manage your employee benefit and HR functions.  This additional support could include employee claims support, tools to assist you with communicating your benefits to your employees, HR risk management solutions, wellness guidance and long-term strategic planning.  Having your advisor onsite to answer employee questions during open enrollment meetings is also a service your broker should offer.
Energy and passion for employee benefits – I love what I do, and I hope it's evident to everyone I meet.  Your benefit advisor should be as excited about providing guidance to your business and employees!
If you are interested in speaking further regarding the creative solutions we offer our customers, feel free to reach out.  I would be happy to learn more about your challenges and discuss your short and long-term goals.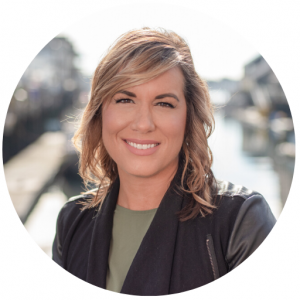 Kate Malloy has been with Acadia Benefits since 2011.  She is responsible for developing new business and enjoys building relationships with her customers.  Prior to joining Acadia Benefits, Kate worked on both the employee benefit advisor and carrier side of the business.  Kate is a graduate from the University of Southern Maine.
Kate  Malloy
207.822.4380
kmalloy@acadiabenefits.com