This past spring, Governor Mills announced a proposal to lower the cost of health insurance for small businesses as part of the Maine Jobs and Recovery Plan.  Supported by $39 million in federal funding from the Federal American Rescue Plan Act, the program provides small businesses with short-term financial relief to help recover from the COVID-19 pandemic.
Recently the details about the Maine Small Business Health Insurance Premium Relief Program have become available and the following outlines what we currently know about the relief.
Who is eligible?
The relief is available to businesses who are enrolled in a fully insured, community-rated small group comprehensive health insurance plan.  Businesses with these plans generally have 50 or fewer eligible employees.  All health insurance carriers in Maine that currently offer fully insured, small group plans in Maine are participating.  These include: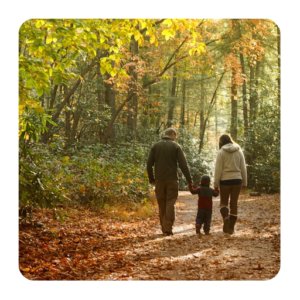 Aetna
Anthem
Community Health Options (CHO)
Harvard Pilgrim
United Healthcare
How will the program work?
The program provides monthly premium payment relief to eligible employers.  Insurance companies will show the premium credit amounts in the monthly invoice provided to the employer.
What is the monthly premium credit?
The initial credit amounts are expected to be $50 per adult + $30 for plans that include coverage for a child, based upon the following subscriber types:
Employee $50
Two adults $100
One adult + child $80
Two adults + child $130
(Note: Adult + child plans provide the same credit per plan, regardless of the number of children.  Child includes a dependent on the employee's plan up to age 26.)
Maine's Bureau of Insurance is required to ensure that the credits are passed through to employees commensurate to the portion of the premium that an employee pays and may audit an employer to satisfy this requirement.
When does this start?
The program will run for 18 months, starting November 1, 2021 through April 21, 2023, depending on the continued availability of funding.  Any policy in force at any time during the eighteen-month period is eligible for the premium subsidy.
How do Maine employers enroll?
Employers with qualifying health plans do not need to do anything to participate in the program.  Insurance carriers will identify those small group plans to which the credit applies and will be sending an informational letter explaining the program further.  Depending on your health insurance carrier, you may have already received the information, or it may be sent to you in the next few weeks.
Where can Maine employers find additional information?
More detailed information can be found on the Maine Department of Insurance website here, including a general, overall information sheet, here.
If you have any questions about this new program, our team is here to help.  We will continue to provide information as it becomes available and communicate what you need to know as we learn more.
Robert Kennedy
207.822.4376
rkennedy@acadiabenefits.com