I was recently fortunate enough to take part in the United Benefit Advisors (UBA's) 2021 Fall Conference.  The hybrid event offered the opportunity for members of our team to collaborate, connect, and share wisdom with other employee benefit firms, both in-person and virtually.  The conference included two inspirational keynotes, education sessions, and the ability to share best practices with others in our industry.  The time spent with our colleagues discussing challenges, learning what's been successful, discussing trends in our field, and networking, is invaluable.  Below please find a few photos of our time together in Chicago!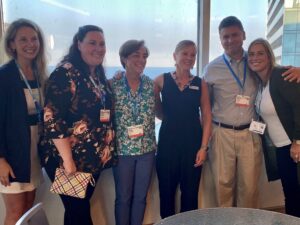 During the conference, we were thrilled to support Vicki who was presented with the David LoCascio Lifetime Achievement Award.  A bit about the award:
"The David LoCascio Lifetime Achievement Award is given in honor of the life, legacy, and contributions of UBA's founder and in recognition of the outstanding contributions one partner has made to our community their peers, industry associates, and the employers they serve. The recipient has demonstrated a passion for collaboration, hard work, trust, and shared wisdom, and helping others be more successful."
You can learn more about the award, and why Vicki was selected, in the video that was shown at the conference, here.  This is the highest honor bestowed within UBA and as an award that isn't presented annually, a special distinction for those who go above and beyond for their firm, the industry, and UBA.
This award recognizes all that Vicki does and we are so very happy for her to be acknowledged with this honor.  Please join us in extending your warmest congratulations to her!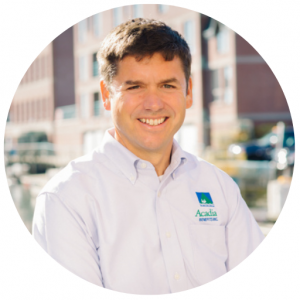 Scott McKee
207.822.4382
smckee@acadiabenefits.com