Since its inception 15 years ago, Acadia Benefits has participated in the United Benefit Advisors (UBA's) Annual Health Plan Survey.  Now the nation's largest independent health plan survey, the results not only analyze hundreds of large employers, but also study thousands of small and middle market groups, across all regions, sizes and industries.  While this survey provides meaningful data of trends nationally, it also provides valuable regional information.  This includes insight into cost, funding methods, enrollment, plan design, and prescription drug coverage for employers Northern New England (Maine, New Hampshire and Vermont.)  
We regularly use the UBA Health Plan Survey data to answer this very simple, but hard to answer question, "is my plan competitive?"  One important place to start is to look at what types of health plans employers in Northern New England are providing*.
While preferred provider organization (PPO) plans dominate most of the nation, consumer directed health plans (CDHPs) are the popular choice of employers in Northern New England.
Just as Northern New England employers prefer CDHPs, employees also favor these plans. More than 40% of employees enroll in CDHPs.
In addition to plan type, the UBA Health Plan Survey results allow us to make comparisons to your current plan's cost, deductibles and other factors within industry, group size and location.  Depending on how your benefits and costs line up, we are happy to help identify strategies to help increase the competitiveness of your plan.
If you have ever wondered how your employee benefits package compares with your competitors, how your rates compare with other companies in the state or region, now we can provide data driven answers.  Please feel to reach out directly for additional information and our team is happy to help!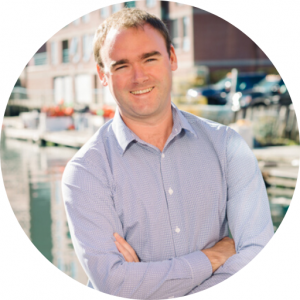 Kevin Kennedy
 207.615.0560
 KKennedy@AcadiaBenefits.com
* Data in the 2019 UBA Health Plan Survey are based on responses from 10,132 employers sponsoring 18,524 health plans covering 1,209,540 employees nationwide. In Northern New England (Maine, New Hampshire, and Vermont), the survey includes 706 health plans offered by 377 employers covering more than 67,000 employees.
This information is general and is provided for educational purposes only. It reflects UBA's understanding of the available guidance as of the date shown and is subject to change.  It is not intended for provide legal advice.  You should not act on this information without consulting legal council or other knowledgeable advisors.