For 14 years, United Benefit Advisors (UBA) has surveyed thousands of employers across the nation regarding their health plan offerings, including analyzing hundreds of data points related to cost, funding methods, enrollment, plan design, coverage features, wellness, prescription drug coverage, and more.  As the only UBA firm in Maine, Acadia Benefits participates in this survey and provides benchmarking results for our customers.
The UBA Health Plan Survey has become the nation's largest independent health plan survey containing data across all carriers and plan types throughout the United States. While many surveys look at only a handful of the nation's largest employers, UBA looks not only at hundreds of large employers, but it also studies thousands of small and middle market groups—across all regions, sizes and industries.
As a result, the UBA Health Plan Survey offers the most comprehensive national picture of employer-sponsored healthcare, and the definitive source for benchmarking against one's regional, industry and size-based peers. This national and local perspective helps employers more strategically contain healthcare costs, while attracting and retaining the best employees.
HERE'S A LOOK AT THE TOP 10 TRENDS FOR 2019:
Overall plan cost increases were low—less than 5%—giving employers a much-needed reprieve after last year's record high increases.
The majority of plans are fully-insured, however, about 60% of large employers (500+ employees), 30% of mid-size employers (100-499 employees), and a surprising 15% of small employers opted for self-funding, encouraging small groups in particular to reassess this model as a viable option for managing costs.
Despite the higher costs, PPO plans are still the "go-to" plan offering across the nation, though California employers still prefer HMO plans and CDHPs are gaining popularity in the Eastern U.S.
The majority of employees (54%) choose to enroll in a PPO plan; CDHPs continue to attract about a third of employees, and, excluding California, HMO plans garner fewer than 10% of employees.
Increasing numbers of employees are selecting dependent coverage, after a steady decline.
Employees pick up about 32% of the premiums while employers pick up approximately 68%, inching ever slightly away from the typical 70/30 employer/employee split.
Employee copays and in-network deductibles have remained stable but copays for emergency room care and specialty drugs are on the rise, as are deductibles for out-of-network care. Out of pocket maximums are all sharply increasing as well.
To help manage higher deductibles and out-of-pocket costs, about a quarter of plans have a health savings account (HSA) and employers are increasing their contributions to these accounts to help employees. Health reimbursement arrangements (HRAs) are only deployed with 10% of plans.
Large employers continue to lead the way with wellness plans as a way to help manage the cost of care. A growing incentive to encourage employee participation is to award paid time off.
Most prescription drug plans now have four tiers and small employers are leading the way with the implementation of five- and six-tier plans to help aid in controlling drug costs through increased segmentation.
As a member of United Benefit Advisors, we can provide you with data from the UBA Health Plan Survey so you can more accurately evaluate costs and contrast your current benefit plan's effectiveness against other companies' plan.   Please contact me for additional information and to receive a custom benchmarking study of your health plan.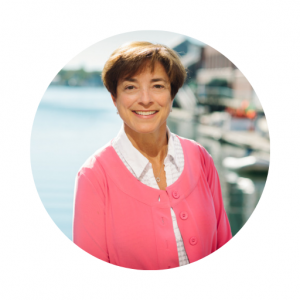 Vicki Ferentz
 207.822.4382
 vferentz@acadiabenefits.com
This information is general and is provided for educational purposes only. It reflects UBA's understanding of the available guidance as of the date shown and is subject to change.  It is not intended for provide legal advice.  You should not act on this information without consulting legal council or other knowledgeable advisors.