I saw a job posting by a local restaurant online this week that read "like everyone else in the galaxy, we are hiring."  While I appreciated the humor, I could feel the frustration in the sentiment.  You have seen the signs taped to local businesses' doors, shared on social media, and notifications about hiring events from companies looking for employees.  We all know of businesses scaling back their hours, reducing services, and in some cases closing, because they are unable to find help.  While this is a complex and much-debated issue as to why there is a shortage of people available to work, it's as important as ever to look at what we are doing to attract and retain talent.
Not currently offering employee benefits?  It's a great time to start.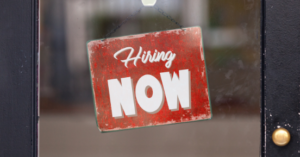 Our team has worked with many small businesses over the last several months helping implement employee benefits so they can better recruit.  During a tight labor market, offering employee benefits is a great strategy to differentiate your business from your competitors, so the talent in your field wants to work for you.  At the same time, offering these new benefits to current employees is a way to recognize and reward those who've been working for you during the difficult days of the pandemic.  And a way to ensure your existing team members are incentivized to stay with you.
Already have a benefits program in place?  It's a great time to review what you're offering.
Businesses currently offering benefits are looking closely at their plans and making changes to include more diverse and robust options to attract what applicants want in 2021.  Companies are providing benefits that offer employees flexibility and the resources to cope with stresses outside of work.  Implementing telehealth, Employee Assistance Program (EAP), and voluntary benefits have been cost-effective ways for our customers to offer benefits that are valued by today's workforce.
The "how" of your employee benefits is also important.
Insurance and benefits are overwhelming to a lot of people, and the "how" of communicating benefits is critical to employee engagement.  Developing a clear, concise, and comprehensive plan, while also considering workplace safety, helps improve employee understanding and appreciation of their benefits.  Traditional methods don't work for some of our customers right now, so we have been utilizing technology (virtual employee benefit fairs, live group virtual presentations, employee benefit center websites, etc.) to support communication. "How" your employees enroll in their benefits is also changing and providing a web-based enrollment platform, accessible to employees 24-7, has quickly become the norm.
Acadia Benefits can help.
If you are interested in speaking further about how we can assist you to create a new (or better) employee benefits package to support your efforts in hiring, our talented team is available to help.  We are happy to share our strategies, what we are seeing in the local market, and some of the tools and services we provide our customers.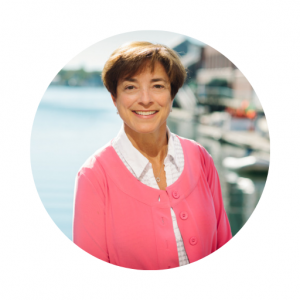 Vicki Ferentz
207.822.4382