One of the biggest challenges our customers face today is recruiting and retaining a talented workforce within budget.  Applicants look at a company's benefits package when seeking a position and may/may not apply based on the benefits offered.  Current employees may choose to stay (or leave) based on the value of the benefits their employer provides.
Of course, the financial cost of benefits affects employees.  Not only the money spent on premiums, but the money saved on services, prescriptions, etc.  The benefit options provided by an employer also sends a strong message about the value they place on their team and shows the commitment to its employees' overall health and welfare.
Companies offering "ancillary benefits" or benefits used to supplement group health insurance, are a cost-effective way to create a robust and attractive benefits package.  Offering ancillary benefits make your business more competitive in a tight employment market and you can compete with other employers who may already provide these value-added benefits.  In addition to being a low cost expense for businesses, ancillary benefits also provide services that may improve overall health.
Dental and Vision Insurance:  Dental and vision insurance offer additional preventative care that health insurance does not provide.  Recent studies have shown that regular dental cleanings and annual eye exams can be effective health care tools that may lower medical claim costs over time.  The cost of offering dental or vision plans to your employees is very affordable compared to the cost of group health insurance.
Group Life Insurance:  Group life insurance can help your employees protect their family in case of death by providing a monetary benefit to cover the cost of a funeral or debt.  With a group life insurance policy, the insurance contract is between the group and the insurance company, and the participating group members receive certificates of coverage.  Risk is spread among a large group of people to keep the premiums reasonable.  It is easy to qualify for coverage and the cost to employers and employees is minimal.
Short and Long-Term Disability: An accident or sickness that prevents your employees from working can be financially devastating.  Disability insurance helps your employees pay bills and cover expenses when they are unable to work due to injury.  Purchasing short and long-term disability coverage at a group level is less expensive than if purchased on an individual basis.
Customers fund ancillary benefits in two ways: voluntary (employer may contribute up to 49% of the premiums) or employer-contributory (employer pays 50%-100% of the premiums.)  There are many reasons why an employer may contribute more or less of the cost of an ancillary benefit. The key is to know what works best for your employees and business.
Discussing your company and employees' needs with your benefits advisor can help determine the best combination of ancillary benefits.  Our Acadia Benefits team is always available to discuss your short and long-term goals and share details about the solutions we provide.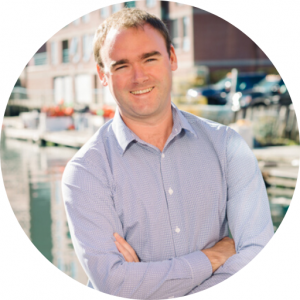 Kevin Kennedy has been with Acadia Benefits since 2014.  He works with our mid-sized/large customer accounts  and develops new business.  Prior to working at Acadia Benefits, Kevin was a Captain and Business Manager of a tour boat in the Kennebunk River and is a graduate from Arizona State University.