As the summer season is officially upon us, most of us here in Maine are excited for the upcoming months.  We can finally open the windows and let the fresh air in.  Our long days are filled with out-of-town visitors, trips to the beach, backyard grilling, catching up on summer reading, and if we're lucky, maybe ice cream for dinner (at least once).  There seems to be a universal deep exhale from New Englanders because, we did, in fact, make it through another long winter.  And while we love enjoying all that summer has to offer, there is still much to be done.  Gardens to be tended to, lawns that need mowing, tomatoes to be canned, houses to be painted.  The pace may slow down a bit, but life does not stop, and the summer provides us the time to reflect on the past 6 months, evaluate what's important, and to prepare and make plans for the rest of the year.
We work with many of our customers to use this time in the summer, to step back and look at how their employee benefit plans are operating. Taking the time during these next few months, we work with our customers to reflect on what has happened so far this year, initiate discussions to determine if priorities have shifted, and outline steps to ensure success through the rest of the year.  Summer months to-dos include:
Mid-Year Review Discussion:  We meet with our customers to discuss current plan year data and start preparing for the upcoming renewal cycle.  We review the most recent renewal and rate history.  Although we track claims monthly throughout the year, this is when we provide a more detailed claims analysis based on reporting available by each carrier.  Based on current year data, we prepare a strategy for renewal and plan for marketing if needed.  We also review value-added services offered by Acadia Benefits to ensure our customers and their employees are fully utilizing all that we provide.
Filing Reminders:  – There are two important filing dates that some of our customers are required to complete in July.  These include:

Patient-Centered Outcomes/Comparative Effectiveness (PCORI) Fee – Plan sponsors of self-funded plans, including HRAs, owe this fee. The fee is due by July 31st of the year following the calendar year in which the plan/policy year ends.  You can learn more about the PCORI Fee here.
Schedule A/Form 5500 Filings – Any employer with over 100 participants in medical or non-medical plans on the first day of the plan year 2021 will need to file. The 5500 is due on the last day of the seventh month following the end of the plan year.  For the 2021 calendar year, the filing deadline is July 31st, 2022.  You can learn more about the requirements here.

Reviewing New and Innovative Benefit Offerings:  In the past 18 months, we have seen a shift in the employee benefit space where traditional plans (medical, dental, vision, STD, LTD, and life/AD&D) are no longer the primary differentiator when hiring and retaining employees, they are the expectation.  It is a great time for our customers to implement some of these newer benefits and perks that can enhance their employees' quality of life and cater to their personal needs and interests.  Acadia Benefits is now providing our customers with low and no-cost options to help move the needle in employee engagement and retention including:

Lifestyle benefits
Low-cost benefit insurance plans (employer or employee-paid)
Purchasing programs
Home and auto insurance
Emergency savings accounts
Full-featured EAP
No-cost remote care
Like living in New England, managing a successful employee benefit program requires different responsibilities each season.  Summer is the perfect time to assess how your year has gone so far, evaluate if anything has changed, and develop a plan for the remainder of 2022.  Because as much as I hate to say this, winter will be here before we know it!
Wishing you, your employees, and family members a very happy and healthy summer season.  I hope you get to enjoy all that Maine and New England have to offer during this truly special time of year.  If you are interested in speaking further about how we can assist you to create a new (or better) employee benefits package to support your efforts in hiring, our talented team is available to help.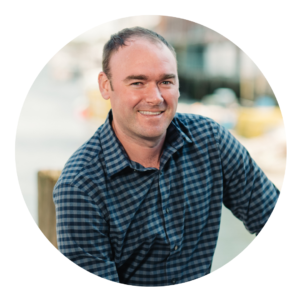 Kevin Kennedy
207.615.0560
kkennedy@acadiabenefits.com