Below please find information that you may find useful in communicating CORONAVIRUS (COVID-19) information to your employees.  This resource contains language that you can use to share how your company is handling business travel, remote work, keeping the workplace safe and additional details that you can provide your employees.  (The attached information is provided by ThinkHR, which as a reminder, you and your team have complimentary access to.  If would like a ThinkHR account, please let me know and I can set-up for you.)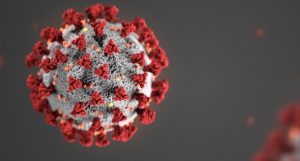 If you have questions regarding your organization's benefit plans, including coverage by your specific carrier(s), please contact your Account Manager.  We have been in touch with all of our carrier partners and have more detailed information about how each carrier is handling COVID-19.
Please let us know if you need any additional resources and we will communicate any important information if/when we have available.  You can also visit www.cdc.gov for the most up-to-date information on COVID-19. 
covid-19_sample_communication_to_employees_march_2020 (1)