2020 has brought many changes to our lives… at home… at school… at work… things all look a little different these days.  How we connect with our customers and their employees has also shifted and we are finding new and different ways to communicate.
Acadia Benefits has always offered our customers a variety of employee communication services and solutions.  With the challenges of hosting in-person meetings due to COVID-19, we now provide a variety of virtual options for groups to engage and support their employees.
With January 1st right around the corner, the importance of developing a clear, concise, and comprehensive communication plan to engage employees during open enrollment is now more crucial than ever. To keep employees safe, we have supported many of our groups using the following:
Virtual Employee Benefit Fair Technology – Acadia Benefits has taken the traditional Employee Benefit Fair out of your building and moved it to the Internet.  Our Virtual Employee Benefit Fair technology allows us to organize and host live meetings with carrier representatives who will also be available to present plan details, answer questions and chat with your employees.  You can also set-up virtual carrier booths to store plan documents, enrollment forms, links to carrier websites and more.  Each live event has its own link that your employees can easily join from your computer or smartphone.
Live Group Virtual Presentations – We are happy to schedule time to meet virtually with your employees to present open enrollment information.  Carrier representatives are also available to join us to cover specific plan details and answer questions.
Pre-recorded Open Enrollment Presentations – Our Acadia Benefits team is happy to pre-record Open Enrollment Presentations that can be distributed to employees via email, website or employee portal.
QR (Quick Response) Codes – We can create QR Codes for your materials and custom website links that can be scanned via smart phone or embedded into company websites and print materials.
Employee Benefit Center (EBC) Websites – Our Employee Benefit Center (EBC) websites are customized, online employee benefits libraries, designed to organize company benefit information in one place.  A place to hold all your HR documents for both onboarding employees and current employees. Employees and their dependents can conveniently access their benefit information 24/7.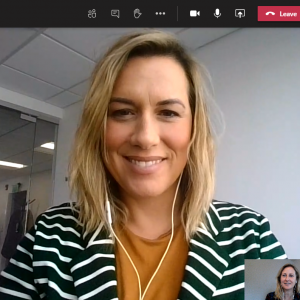 We have had some customers request we be available for traditional employee engagement events, such as Open Enrollment meetings.  Our team is happy to meet in-person, following the CDC's current guidelines to ensure everyone's safety, if your employees are onsite.
We expect the next year will continue to present opportunities for the development and implementation of new and different technologies to support employee engagement.  We look forward to these changes and what the future brings.  In the meantime, I hope that you, your families and employees are staying safe and healthy.  Please reach out if you need anything from our Acadia Benefits team.
Kate  Malloy
207.822.4380
kmalloy@acadiabenefits.com