I am always on the lookout for an easy weeknight meal.  And I love Asian-inspired dishes… so this recipe was one I had to try.  I found this on BunsInMyOven.com which has fast, healthy, family-friendly meals.  It took only 20 minutes to cook this hearty low-carb dinner!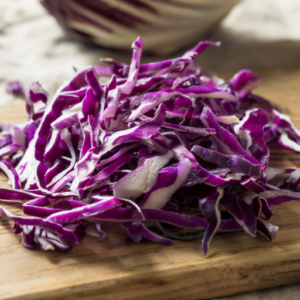 Ingredients
1 lb. lean ground sausage (pork, chicken, turkey, or ground meat substitute)
6 cups coleslaw mix or shredded cabbage
4 cloves minced garlic
1 T minced ginger
1 T soy sauce
1/4 cup chopped green onions
1 T toasted sesame oil
Sriracha (or your favorite sauce) to taste
Directions
Heat a wok or large skillet over medium heat.  Add the sausage, stirring often to crumble, until fully cooked.
Do not drain the meat and add the coleslaw mix, garlic, ginger, and soy sauce to the wok.  Cook for 3-4 minutes or until the cabbage has softened.
Remove from the heat.  Add the green onions and sesame oil.
Portion into individual bowls and top with Sriracha.
You can find the full recipe, including videos, photos, and notes, here.
Paula Green
207.523.0065
pgreen@acadiabenefits.com