This is an easy recipe that you can prepare for a healthy snack on the go. The bites are quick to put together and you can store them for up to 2 weeks in the refrigerator. Pop a few in your lunchbox, great for after school, or have them as a sweet treat after dinner. Enjoy!
Ingredients: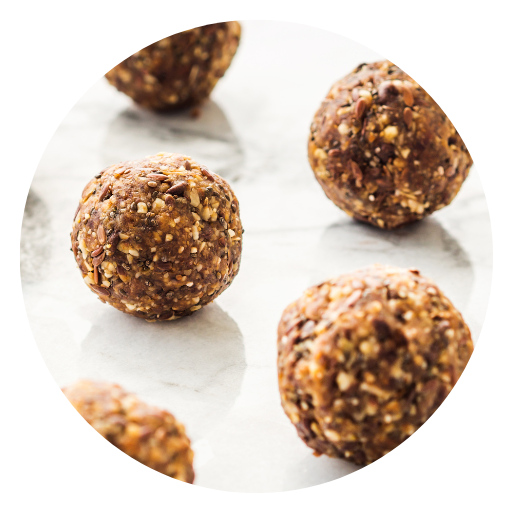 1 cup old-fashioned rolled oats
3 tbsp. unsweetened cocoa powder
2 tbsp. flaxseed meal
1/2 tsp. salt
1/2 cup creamy peanut butter
1/4 cup honey
1/2 tsp. vanilla extract
2 tbsp. mini chocolate chips
Directions:
Combine all ingredients (except the chocolate chips) in a large bowl and mix well with a large spoon.
Stir in the mini chocolate chips.
Roll the mixture into 1-2 tablespoon-sized balls.
Place in an airtight container and refrigerate.