A warm, hearty soup for this cold, snowy weather we have been experiencing lately! Adding chicken and greens adds a healthy twist to traditional chili. I hope you enjoy it!
Ingredients: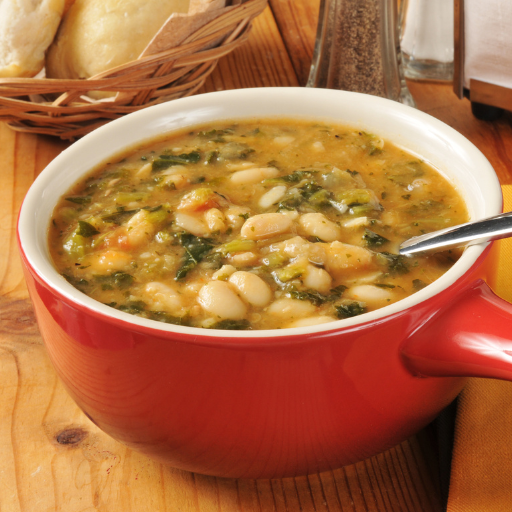 2 T olive oil

1 large onion, chopped

4 garlic cloves, minced

2 lbs. ground chicken

1 t salt, plus more for seasoning

2 T ground cumin

1 T fennel seed

1 T dried oregano

2 t chili powder

2 (15-ounce) cans of cannellini or other white beans, rinsed and drained

1 bunch (1 lb) Swiss chard, stems removed, leaves chopped into 1-inch pieces. (I also love spinach!)

1 1/2 cups frozen corn, thawed

4 cups low-sodium chicken stock

1/4 t red pepper flakes

freshly ground pepper to taste

1/2 cup grated Parmesan cheese

1/4 cup chopped fresh flat-leaf parsley
Directions:
In a large heavy-bottomed saucepan or Dutch oven, heat the olive oil over medium-high heat.

Add the onion and cook until translucent, about 5 minutes.

Add the garlic and cook until fragrant, about 30 seconds.

Add the ground chicken, 1 t salt, cumin, fennel seed, oregano, and chili powder.

Cook, stirring frequently until the chicken is cooked through, about 8 minutes.

Sire the flour into the chicken mixture.

Add the bean, Swiss chard, and chicken stock.  Bring the mixture to a simmer, scraping up the brown bits from the pan.

Simmer for 55-60 minutes, until the liquid is reduced by half and the chili has thickened.

Add the red pepper flakes and simmer for another 10 minutes.

Season with salt and pepper to taste.

Ladle the chili into serving bowls.

I top it with sour cream, Parmesan cheese, and parsley.