Last year at this time I wrote a blog post celebrating a milestone, 30 years with Acadia Benefits.  Needless to say, a lot is different than it was 12 months ago!  Even though the world around us has changed in ways we are still unable to fully comprehend, the pandemic has caused/enabled many of us to focus on what is most important in our lives.  And in my case, it remains the same, taking care of people.
I am very proud of the work Acadia Benefits has done in the last year to support our customers.  Our team has worked hard (that is almost an understatement!), always with a positive attitude, and stepped up whenever needed.  We have been challenged to communicate in new ways and learned a lot in the process.  While not all days have been easy, we have adapted and are stronger today because of it.
Coming to work every day has provided stability and a sense of normalcy to my life.  And even though we were not always physically "at" work, just knowing that my colleagues were there, making sure our customers and their employees were cared for, was (and continues to be) extremely comforting.   I am grateful for the opportunity to provide an environment that felt routine and familiar to our employees.  I hope this helped people better deal with the issues happening outside of work.  I know for me it certainly has.
I continue to learn every day from our customers, carrier partners, and team.  Thank you for your support, patience, and kindness throughout the last year.  I am truly thankful for you!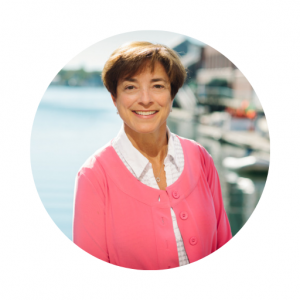 Vicki Ferentz
207.822.4382
vferentz@acadiabenefits.com